Dindi Naturals Retail Store and Dindi Café are located in Yarck, amidst the pristine, mountainous region of beautiful Murrindindi Shire, Victoria.
The retail store offers luxurious skin care, soaps, essential oils and gifts.
Dindi Naturals body products harness the power of rare native botanicals, Australian plant oils and pure essential oils to soothe, nourish and revitalise the skin.
Enjoy a relaxing lunch or caffeine fix at The Dindi Café which is accessible directly from the Great Victorian Rail Trail.
REQUIREMENTS AND CHALLENGES
Point of Sale System to service the Wholesale, Retail and Café.
Multi-location – Yarck and Mornington.
Inventory Management System.
Integration addon.
Client-focused POS software customization
Regional Internet Connectivity and Networking Infrastructure
Complete Remote Management and Support.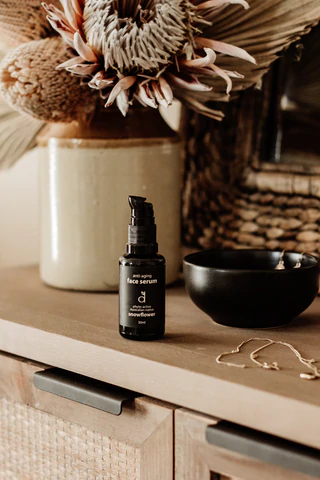 RetailCare is the accredited partner of the ERPLY Point of Sale Solution for the AUS/NZ region.
ERPLY is a cloud base POS solution, with customizable, plugin-addon features and can integrate into eCommerce Websites and Accounting Platforms.
The use of the Pop-up Wi-Fi technology allowed for an internet connection to service the regional location with remote management and support. The technology uses a bonding internet connection setup with 3/4/5G Optus and Telstra service in tandem.
The Datto networking technology is a fully managed cloud-based network solution designed for enterprise network infrastructure. Datto hardware installed at Dindi Naturals includes networking switches and indoor/outdoor Wi-Fi access points.
All devices are managed via the Datto Cloud Portal and provide alert notifications in the event of networking or internet connectivity issues that may arise.
Reliable POS Hardware was implemented across the location to service both the Retail and Café.
This includes technology from Industry leaders, HP, Honeywell, Epson, and Star.