We

operate on your schedule

to maximise convenience.
Having supported clients for more than 30 years, we recognise that businesses in the retail and hospitality sectors require fast, direct communication to ensure they can continue to trade. For this reason, we have established efficient support services that guarantee the smooth operation of all technology, putting measures in place to ensure that potential causes of downtime are mitigated before they have the chance to grow.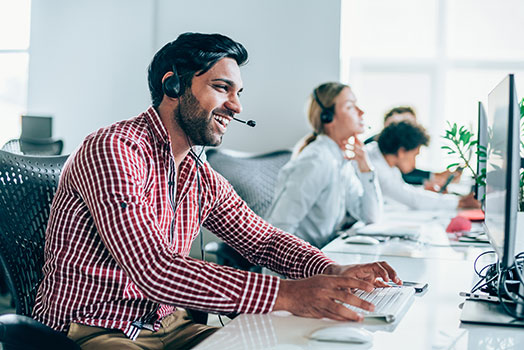 Our mission is to

get you back online

as quickly as possible.
Our knowledgeable team are not only highly trained and experienced computer engineers but also have retail and hospitality experience. They recognise the importance of reliable IT systems and will always go the extra mile to establish a quick, efficient resolution.
We keep your business running as it should, so you can focus on generating sales.
Opting to outsource the monitoring and maintenance of your IT systems can prove to be hugely beneficial, regardless of whether you have a single store or several locations with connected software. Just some examples of why our clients continue to enlist the support of our team include:
Implement disaster recovery processes to take back control in the event of a problem.

Guaranteed short response times, allowing you to continue trading with minimal disruption.

Stress-free management of all your IT
Ongoing advice from experienced industry professionals, aiding decision-making.

Additional protection against cyber threats such as viruses, cryptolocker, trojan horses etc.

Avoid the need to hire an in-house IT department, helping to save time and money.
It

'

s never been easier to

tailor your IT support

package to your needs.
Our IT Support Help Desk has been designed to simplify the monitoring of your systems through customised solutions. We deliver sophisticated technology that allows us to stay on top of your challenges and continue to deliver services to your customers, regardless of the circumstances.
Frequently
Asked Questions
Get in touch to begin customising your support plan.