Hardware

solutions tailored to your requirements.
Combining modern designs with innovative software, POS hardware has quickly evolved into easy to set up, easy to use systems that dramatically speed up your processes. Working closely with you to determine your store requirements, customer preferences and potential challenges, RetailCare will pair your business with personalised hardware solutions. Convenience, flexibility, and customisation will remain at the heart of our recommendations, ensuring that your hardware delivers endless benefits for many years to come.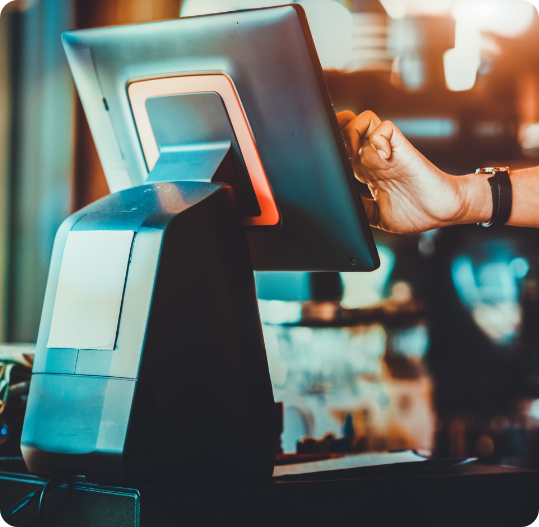 In collaboration with
leading hardware

companies.
We are proud to be working closely with hand-selected partners, who provide our clients with reliable, long-lasting hardware devices to maximise operational functionality and customer experience.
Helping you to deliver the very best customer experience.
Our goal is always to pair businesses in the retail and hospitality industry with technology that will improve their processes, freeing up valuable time that can be reinvested into growing your brand. Through well-integrated POS hardware, you can also take advantage of the following benefits:
Manage cash and receipts with ease ensuring fewer mistakes

Both in-store and on-the-go options are available depending on the nature of your business
Ring up sales quickly, perfect for busy periods such as weekends

Long-term guarantee on many of the hardware available

Different colours and styles to complement your store aesthetics
Hardware that adapts

alongside your business growth.
We recognise that POS hardware is a significant investment, so we will always create solutions that can easily be adapted as your business moves in different directions. More features on our hardware options include:
Frequently
Asked Questions
Our knowledgeable team have 30+ years of experience.
Talk to our team today!