Leading the way to your digital transformation.
As the digital age continues to evolve, the ability to adapt to the modern way of working is essential for business success. Our tailored Managed IT Services are designed to take the hassle out of your technical operations, allowing you to focus on driving company growth. Unified systems, secure data storage and efficient threat management will all be simplified, improving cost, resilience and efficiency.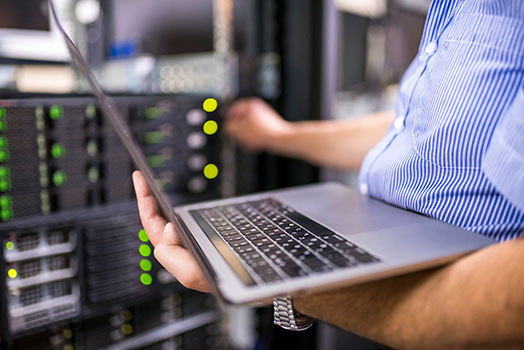 Streamlining your IT

operations is our main priority.
Our highly experienced team have built an exceptional reputation for their ability to implement refined end-to-end managed IT solutions. While every client will be paired with a custom solution, the following process will always be used to maximise results:
Free up valuable time and money that can be pumped into your business growth.
From improving your customer experience to allowing better management of IT systems, kickstarting your digital transformation comes alongside a wealth of benefits. It is our mission to ensure that you can make the most out of your systems by keeping them working as they should be. RetailCare will:
Help to future-proof your business by implementing scalable solutions.

Allow arising issues to be highlighted and rectified before they cause downtime.

Come alongside comprehensive support from industry experts, supporting your business growth.
Provide access to the latest technology to allow your business to continue innovating.

Enable your IT operations to be scaled up or down depending on your current needs.
Modern IT solutions

tailored to your unique business requirements.
Depending on the industry, scale and needs of your business, we will recommend a scalable solution capable of supporting your growth. We may advise on just one platform in some instances, whereas other companies may benefit from a more comprehensive solution.
Frequently
Asked Questions
Contact our expert team to begin designing your customised solution.